Bloom Gala Case:
You Win!
Congratulations
In the following days, the court approved a search warrant for Riley's house. Tom's wallet, emblazoned with his golden initials, hung in a golden frame above Riley's desk. Police discovered a small trove of illegal cultural artifacts from all times and places hidden in Riley's basement lounge. The mask from the gala stood among them. Communications have begun with the home countries these treasures were stolen from for their repatriation. Riley and Sophie speak candidly of their culpability (audio recordings of their confessions are included below). Now, law enforcement will begin pulling on loose threads, investigating The Royal Flush, and uncovering the infrastructure that smuggled these artifacts into the United States. From Detective Maroon at the Dogwood Heights Police Department: "The Cold Case Crakers were not only instrumental in uncovering the mystery of the Bloom Gala Case, but also in bringing to light a dangerous cabal which we are only beginning to comprehend; they have our sincere thanks."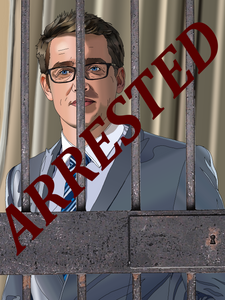 Your detective team has completed the investigation! You have solved the murder of Tom Biggins and you have brought Riley to justice. Listen to the audios below to hear confessions from both Sophie and Riley.
Congrats from the Developers!
Can You Crack Every Case?
12th Street Theater Case
Addenberg Train Bomber Case
Fairlake Heist Case
Clearwater Hotel Murders Case